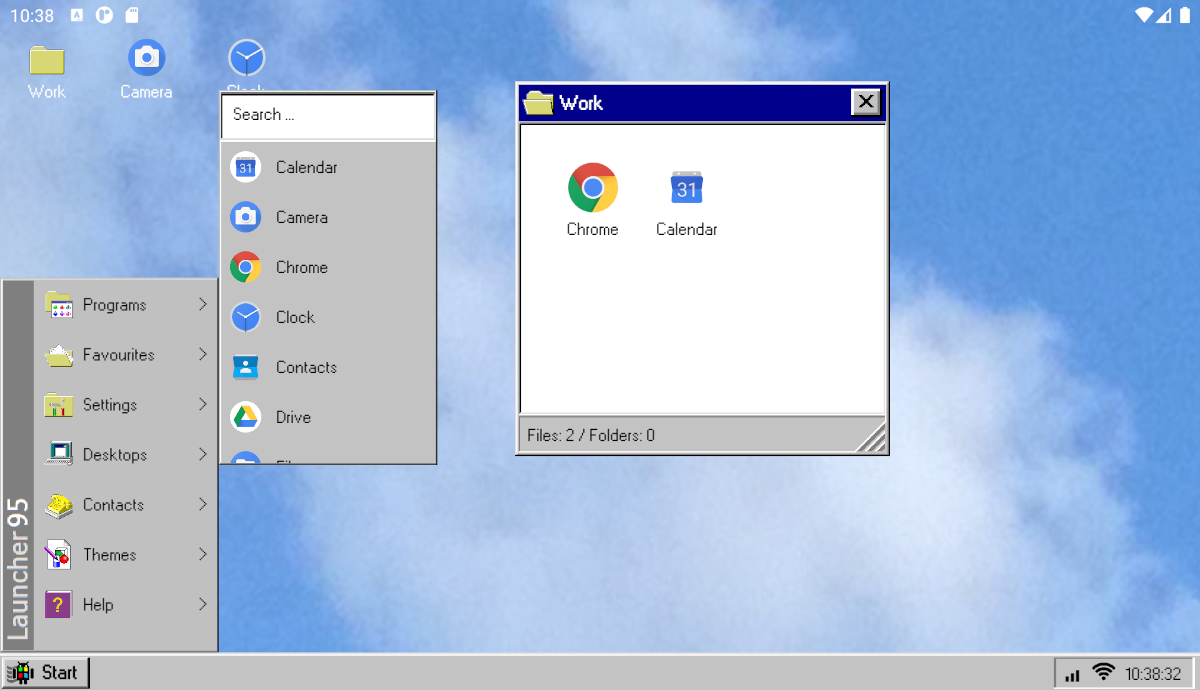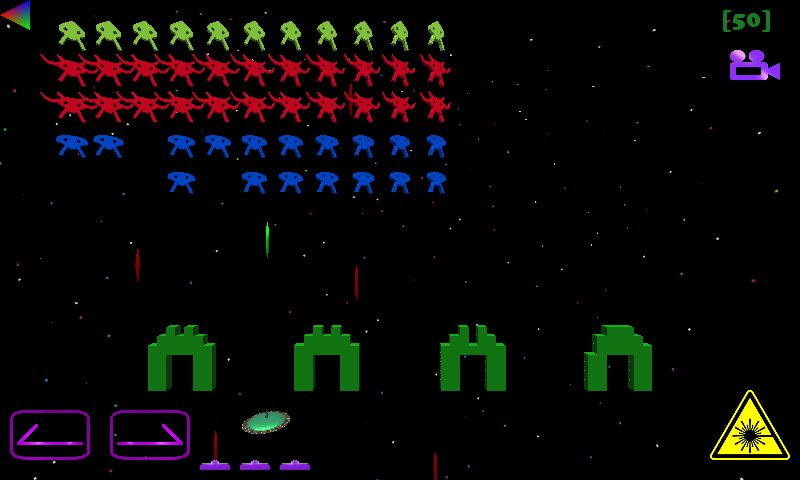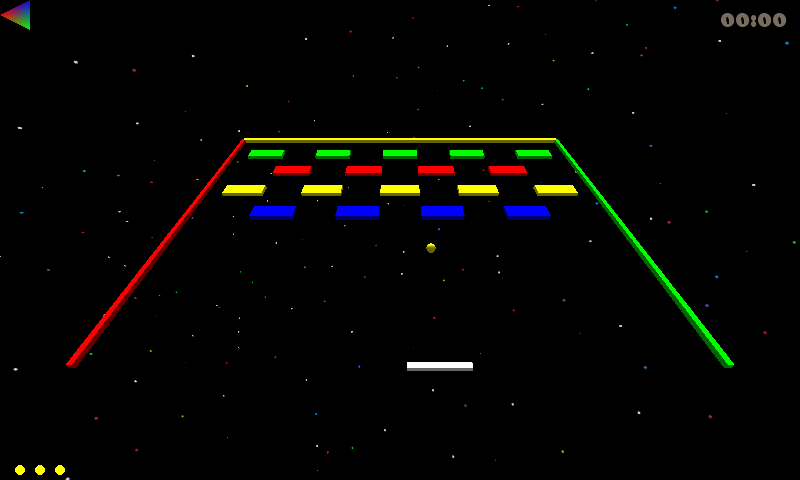 !!! IMPORTANT !!!
It seems that Google Android 11 no longer allows to list installed apps without special permission. Some users report that all of their installed apps no longer show up in Launcher95. An update for Launcher95 is on the way and should be available soon!



Launcher95!
Get a retro feeling for your android device. Style and customize with many different themes!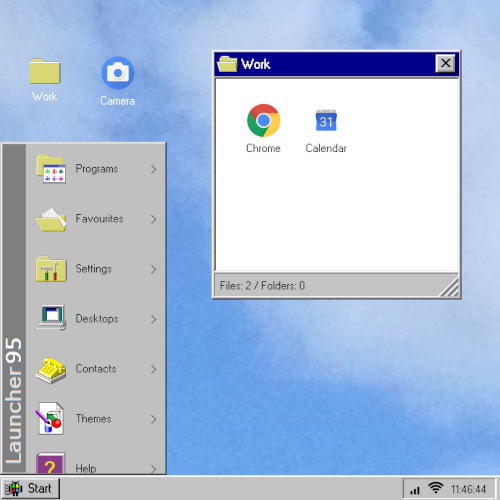 ---
Cosmic AlienHunt!
3D-Remake of classic arcade Space Invaders Game.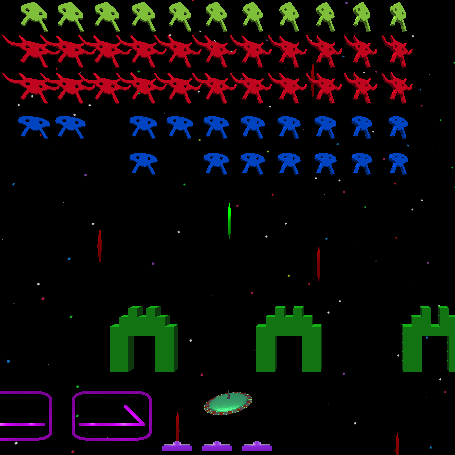 ---
Cosmic SpaceBall!
Classic arcade BreakOut remake in 3D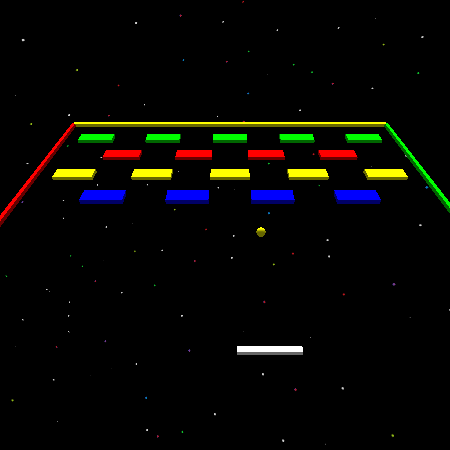 ---
Vivid3d Launcher!
Fully 3D rendered android launcher.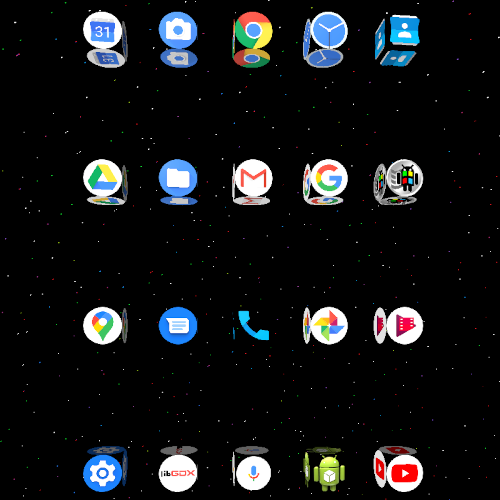 ---